Faculty Exchange Program: PG Department of English
The PG Department of English at Naipunnya College, Pongam is organizing a faculty exchange program in association with Bharata Matha College of Commerce and Arts, Choondy, Aluva. The FEP is a mutual, inter-institutional agreement in which the expertise and services of one institution's faculty members are exchanged with the other. This year, the Department of English will be hosting Ms. Parinitha B, Assistant Professor at the Department of English and languages from Bharata Mata College. Similarly, Ms. Emil George, Assistant Professor at NIMIT is invited to teach at Bharata Mata College on 26.08.2022. A faculty exchange program will promote teaching and research collaboration within two or more institutions and will benefit students through exposure to different study cultures, environments, and cross-institutional management. The department is looking forward to meeting Ms. Parinitha on 05. 08. 2022, and having interactive classes with her.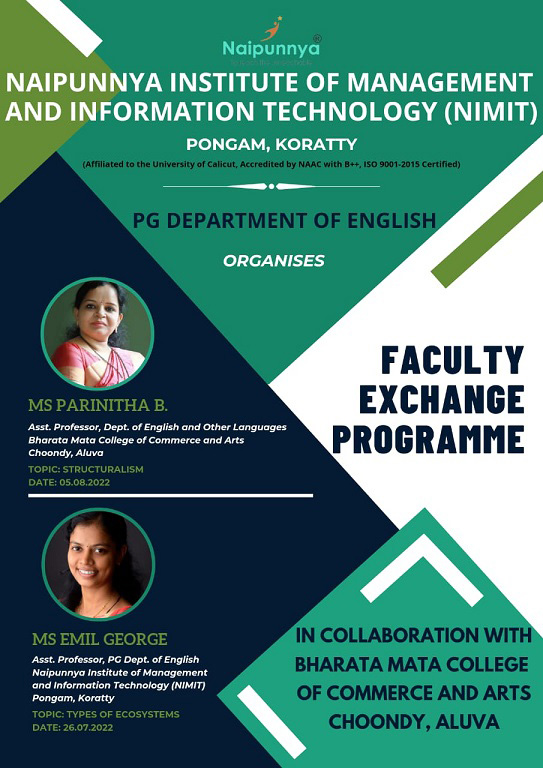 Share This Story, Choose Your Platform!