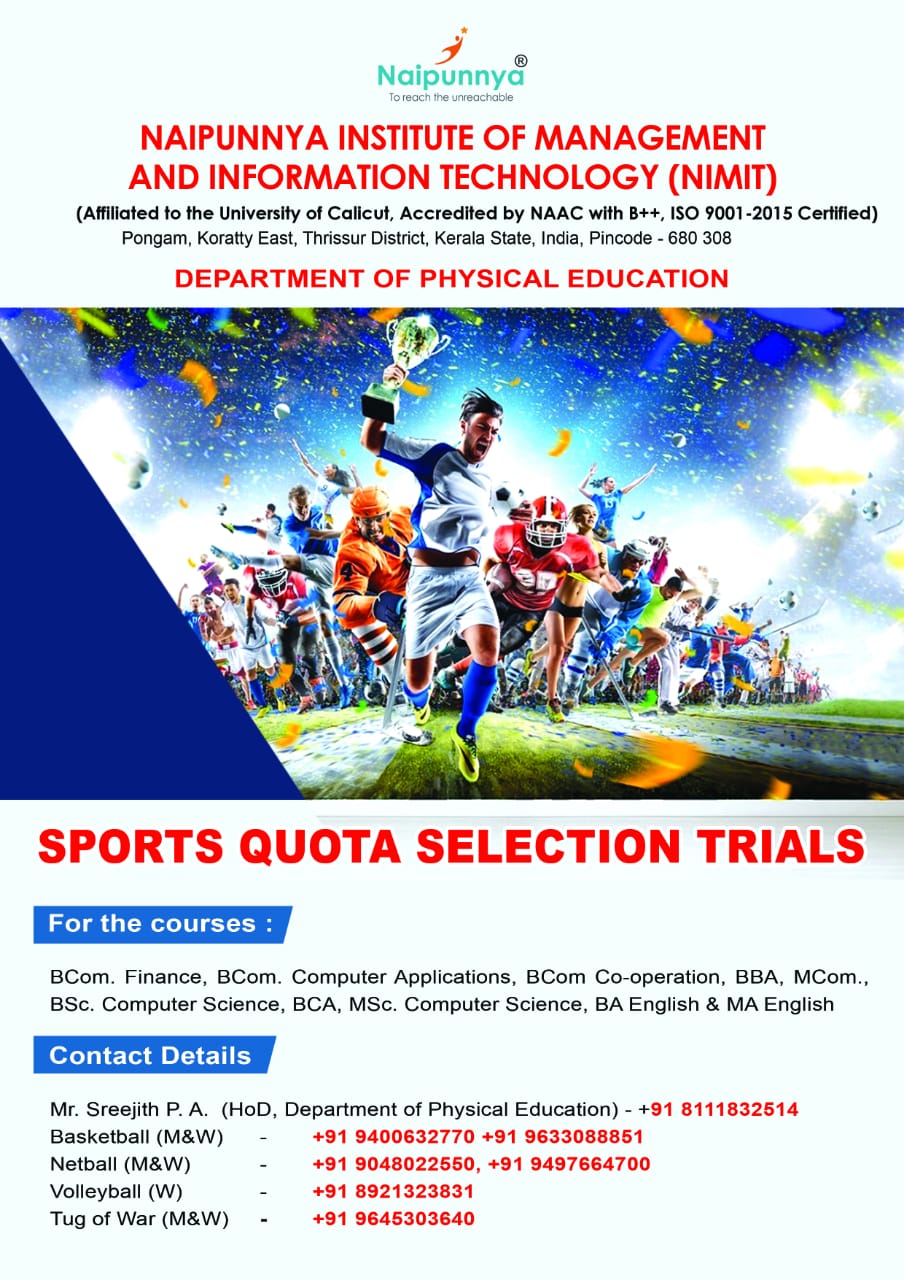 ---
Sports and exercises are powerful tools in developing a healthy mind and body. Through sports, students are able to build a wide range of abilities and skills such as leadership, confidence, teamwork, patience, self-reliance, trust, and many more which facilitate the overall development of an individual.
The Department of Physical Education, Naipunnya Institute of Management and Information Technology (NIMIT)  has invited applications for admission to Sports quota seats for the UG and PG Programmes 2021- 22. The college reserves certain number of seats for students who have exceptional track record in sports during their School and College Education. The purpose is to identify and groom talented sports persons of diverse backgrounds. Candidates who wish to apply for Sports quota should register online through the registration link. Once registered, admissions are done either directly or through sports trials. The selection criteria is strictly based on merit and performance. The candidates are judged by an expert panel.
Students availing the sports quota should further continue practicing their relevant sport. They should not stop during or after the admission process. Though many continue practicing some kind of sports at a recreational level, it's important for outstanding sportspersons to be recognized and encouraged.
Some
Important facts
About Us
Share This Story, Choose Your Platform!
Share This Story,